Shifting your business?
Interstate Office Removals Brisbane
We specialise in partnering with your business, to ensure the safe and efficient delivery of your goods, equipment or commercial deliveries. As a privately owned and operated local business we are here to assist. With our dedicated Faulkner fleet of custom made trucks, we can provide a range of tailored and cost effective solutions for you.
We have a large number of long standing clients who utilise our services to move their products throughout Queensland and the East Coast of Australia. Our reputation for quality friendly service and an uncomplicated reliable approach to freight movement is second to none. Please see our testimonials from some of our valued customers.
Below is a guide to some of our regular scheduled services however, we would appreciate the opportunity to discuss your specific requirements and will strive to generate a customised solution for you, where required.
Our goal is to ensure your needs are fully met and to establish ourselves as your trusted road freight and delivery partner.
On Site … On Time … On Budget
CLICK HERE to request a call to discuss your specific requirements and timeframe.
---
Brisbane to Cairns* Service
Departing from our Depot, we deliver between Brisbane and Cairns. Speak to our friendly team to see what our schedule looks like for the upcoming week to determine when we can pick up and transport your goods!
Our pick up and delivery services are frequent. Please contact us for information regarding our pick up and delivery dates.
* Subject to weather, gazetted holidays, or unforeseen circumstances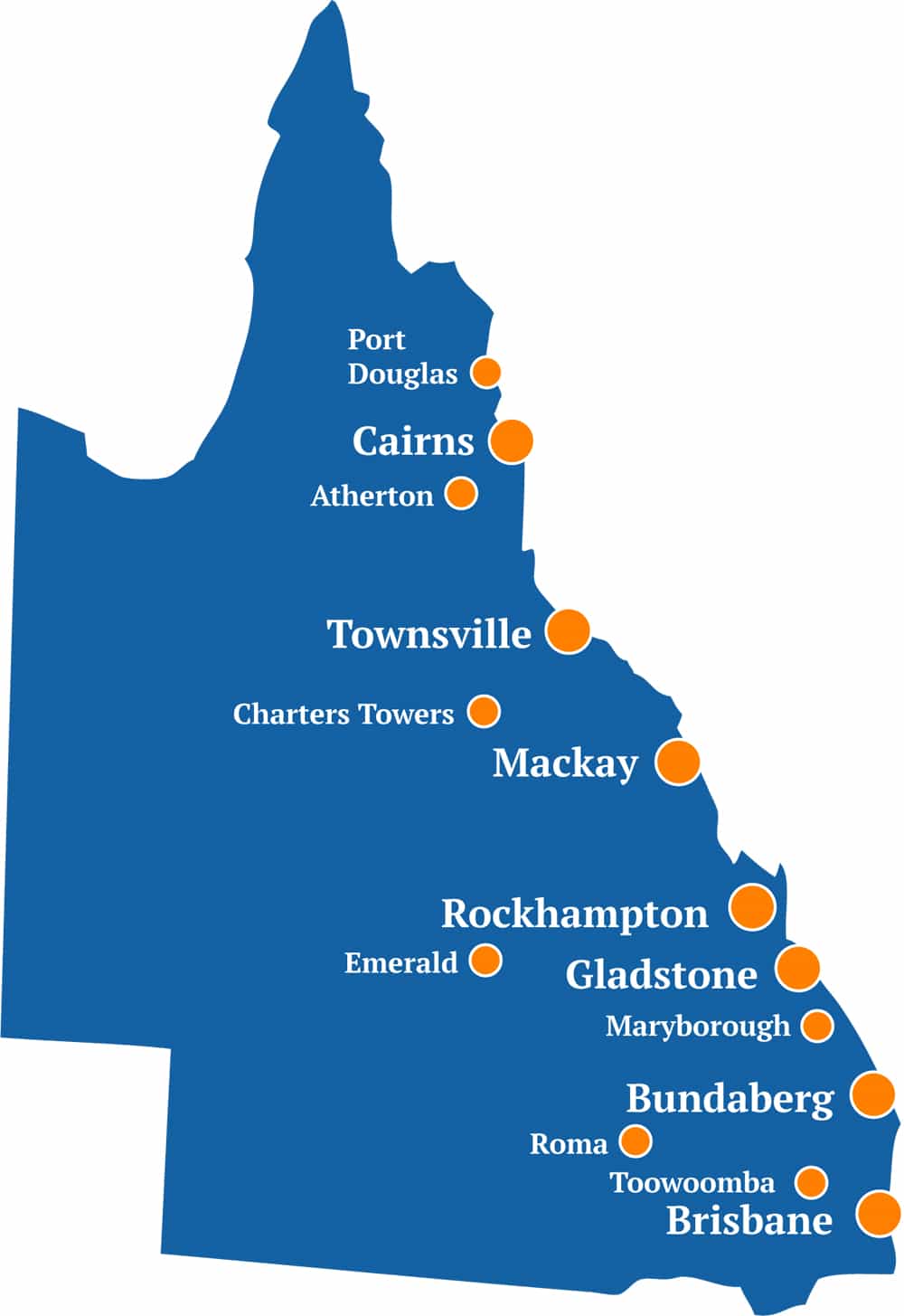 ---
Brisbane to Melbourne Weekly Service
Serviced by our Melbourne partner – Leigh Hunter Removals.
---
Key Commercial Customers
Woods Education Furniture Specialists

Distributors for QLD and Northern NSW

Comfortel – Hair & Beauty Salon Furniture & Equipment

Qld Distributors

Commercial Images – Specialist Office Furniture

Qld Distributors

Street & Garden – Specialists in Urban Design & Furniture                                           

National Distributor