Brisbane to Melbourne Weekly Removal Services
Moving interstate from Brisbane to Melbourne?
Faulkner Removals will move you from Brisbane to Melbourne hassle free and on time.
You can breathe easy when handing over your precious cargo.
Based in Archerfield, Brisbane, Faulkner Removals transport freight every week between Brisbane and Melbourne. With only two days travel between cities, we can move you out of Brisbane and into your new Melbourne home within the same week.
Weekly Gold Coast Collection & Delivery Service (each Wednesday)
Delivering and collecting from the Gold Coast every Wednesday, we provide our Gold Coast customers an affordable collection service for their freight to be consolidated at our depot and then transported to Victoria.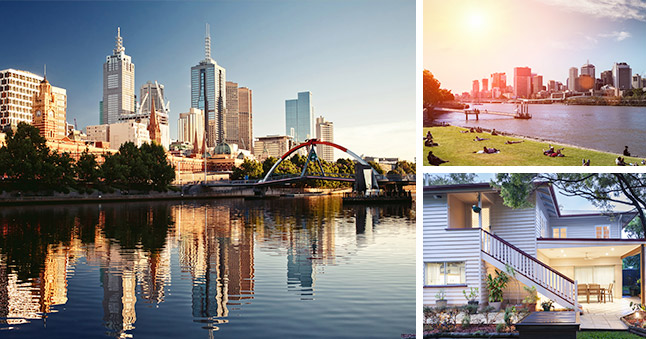 Fragile items are our specialty.
Transporting and delivering items such as windows, doors, antique furniture, glass cabinets, shopfittings and medical equipment up and down the East Coast of Australia every day.
Using our customised container trucks, we can load a few items or an entire household directly into a container, designed for rail transport to Melbourne.
Moreover, if you need to move out but are not quite ready to move into your new property in Melbourne, we can store our secure containers until you require delivery. Storage for a 20 foot container is only $66/week, making it a convenient and affordable option.
Faulkner Removals is a trusted Queensland company too!
With 40 years experience, we understand that you entrust your precious items to us and we will ensure they are delivered to Melbourne safely, securely and on time.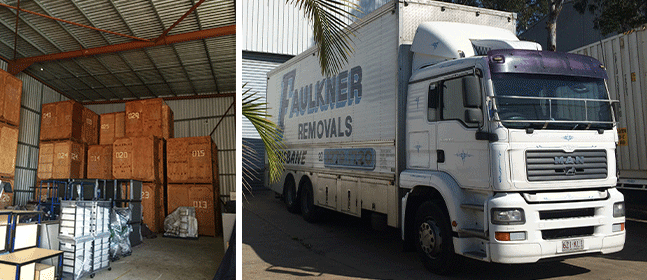 Our elaborate removal situation was achieved with the utmost care, consideration and good humour, we would not hesitate to use them again and take this opportunity to thank them.
David & Judy Pearson, Tennyson Apartments.