Make your big move with our Sydney to Brisbane removalists, the team Australia trusts for cost-effective, secure moves.
When you're making a big, interstate move, you need removalists you can trust to care for your belongings and get them to your new home safely. The Faulkner Removals Sydney to Brisbane removalists are just that — the team trusted for offering peace of mind in every big move we complete.
Not moving directly from Sydney to Brisbane? We stop at various towns along the way.
Sydney
Newcastle
Taree
Forster
Port Macquarie
Kempsey
Coffs Harbour
Grafton
Yamba

Nambucca Heads

Ballina
Byron Bay
Tweed
Gold Coast
Brisbane
And many more!
Don't see your location on the list? Don't stress, we're very flexible and can go out of our way to customise our route at no extra charge. Request a quote now to see what we can do!
Faulkner Removals provides door-to-door removalist services to almost any location in Australia. With a fleet of trucks that travel up and down the eastern seaboard of Australia on a weekly service, we've become a go-to for interstate removals — especially between Sydney and Brisbane. 
We're specialists in interstate removals from Sydney to Brisbane, Brisbane to Cairns, Cairns to Sydney & Melbourne — and then back the other way. From large capital cities to regional and remote locations throughout QLD and NSW, we've got you covered. We're here to eliminate all that stress and worry that seems to be part and parcel of moving.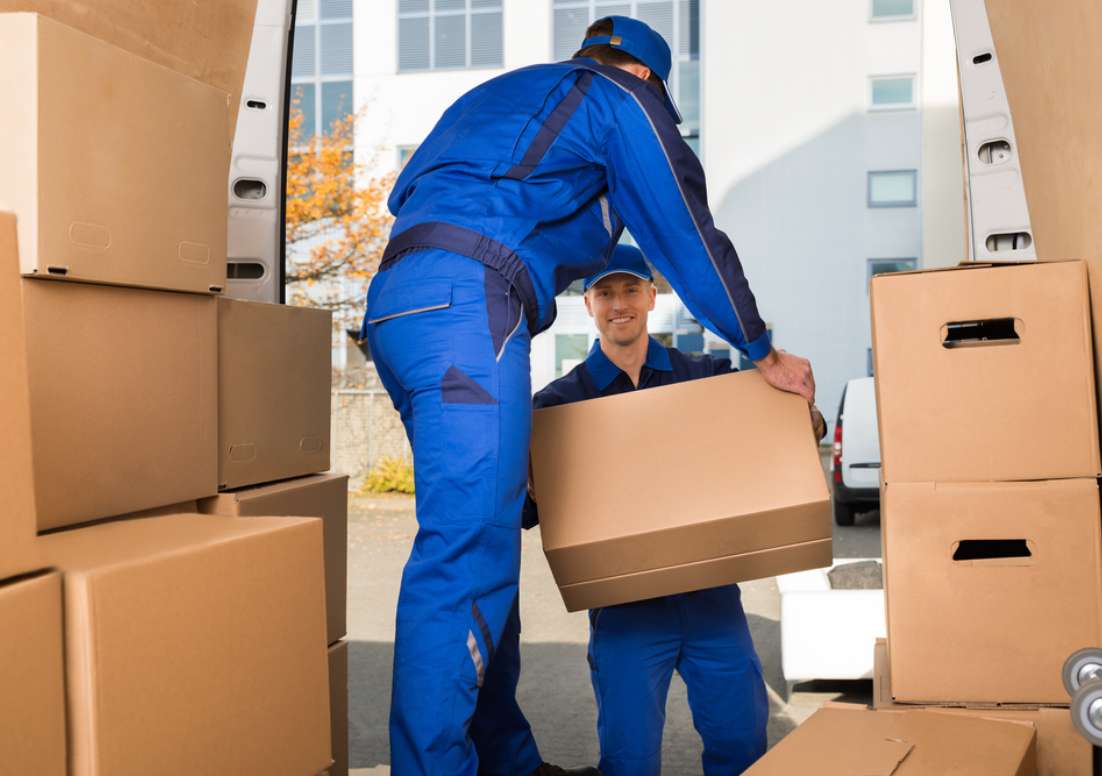 We make your move seamless and hassle-free
Moving can be a hassle — you need to find boxes, pack, and then work out how to transport your high-value or fragile items. And that's all in the midst of overlapping leases or house settlements, and the stress that comes with coordinating an interstate move. Faulkner Removals takes on as much of your move as we possibly can, so you can focus on the big things.
With a variety of services on offer – like packing and unpacking services, long-term and short-term storage, pet and car transport, supply of various packing materials, and more – we'll make your next move hassle-free.
Faulkner Removals' interstate removalists offer:
Timely & professional removalist service, running each week
A single chair or an entire household for a family of six — we're the Sydney to Brisbane removalists you can count on for a seamless move. Our weekly service between Brisbane and Sydney is completed by our interstate removalists. It's door-to-door service with unparalleled care for your property. 
We don't rely on third-party contractors to deliver on our promise to you, which is to provide a timely, reliable and professional Sydney to Brisbane removalist service. We pick up your property in our custom removal trucks, transport it in our trucks, and deliver it to your door. It's how we ensure reliable services that keep our customers coming back, time and time again.
Have fragile items? No worries! We safely transport and deliver items such as windows, doors, antique furniture, glass cabinets, shop fittings, and medical equipment around Australia every day. We are interstate movers with 40 years of experience in moving customers right around Australia.
Reliable and Professional Removalists –

When you need a Sydney to Brisbane removalist you can count on, you need Faulkner Removals. We have a weekly run from Sydney to Brisbane and back again. So no matter if you have one box or a full home for your interstate move, we can offer all our customers great value for money on our removalist services.

50 Years Experience –

At Faulkner Removals, we have been moving homes and offices interstate between Sydney and Brisbane for almost 50 years. We were founded in 1974 and have safely transported truckloads of precious belongings ever since.

Fully qualified removalists

Our professionals are fully trained in packing, transporting and unpacking services. And our removalists have been working with us for many years, so we have unrivalled experience in the Sydney to Brisbane run.

Flexible moving service

Our experience and expertise in interstate removals, along with our custom trucks, means we have no problem transporting fragile items. Our Sydney to Brisbane removals is completely stress-free for our customers.

Elite customer service

Your moving experience matters to us. Our customer service is elite, a step above. With a team of interstate removalists who understand not only how to achieve a seamless move, but the stresses that come with moving your home, our team creates a hassle-free experience for you.
Door-to-door service –

We are a family company with a fleet of trucks that make the trip from Sydney to Brisbane weekly and everywhere in between. So, your items won't be sitting in some railyard waiting to move on someone else's schedule. We will pick up, transport and drop off all in the same truck to reduce unnecessary handling.

A focus on your experience –

We have had thousands of happy customers, who come back time and time again whenever they are moving home or have office relocations. We are a trusted Sydney to Brisbane removal company, so our weekly run always goes ahead. Our customer focus means we strive to deliver what customers want from a removalist company. That's why we provide direct service and don't rely on contractors.

Value for money

We are built to deliver for our customers, including value for money. At Faulkner Removals, our regular services between Brisbane and Sydney mean that we can consolidate freight and pass those savings on to our customers.

Flat fees through reliability

When you're moving house, any delay is a massive stressor. We offer reliable service that results in flat fees — we know our trucks will always be on the move and right on schedule, allowing us to offer you a flat fee for your move, whether it's one box or an entire home.

Free Quote

Getting an accurate quote can help you manage your moving budget and take more of that stress out of your move. It's just another way that we deliver above-and-beyond service to our customers.
When we do a Brisbane to Sydney removal, we ensure every customer is well-informed and knows exactly when your items will be delivered. We try to reduce the amount of disruption, and when you are moving interstate, there can be some serious disruption to your life — removal companies should not add to it. That's why we offer a flexible service as your preferred Sydney to Brisbane removalists.
But what exactly do we do?
FAQ for the Sydney to Brisbane removals run
If your question is not answered here, please contact us for more information or a quote.