Quality Interstate Removals
We take a great deal of pride in our track record of offering 'full service' relocation solutions to our Residential and Commercial customers.
Trust Faulkner Removals for any job big or small!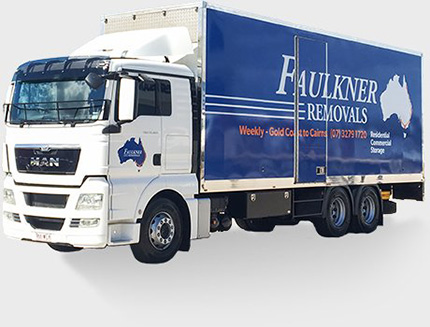 Why Choose Faulkner?
40+ Years Experience – Faulkner Removals was founded in 1974 and we have been safely transporting precious belongings ever since.
Full Service Door-to-Door Provider – Our custom built fleet of trucks and friendly fully trained staff will pick up and drop off your valuables door-to-door.
Regular Scheduled Services – Our regularly scheduled services allow us to cost effectively transport a single box for our customers or even entire offices, household or large commercial consignments.