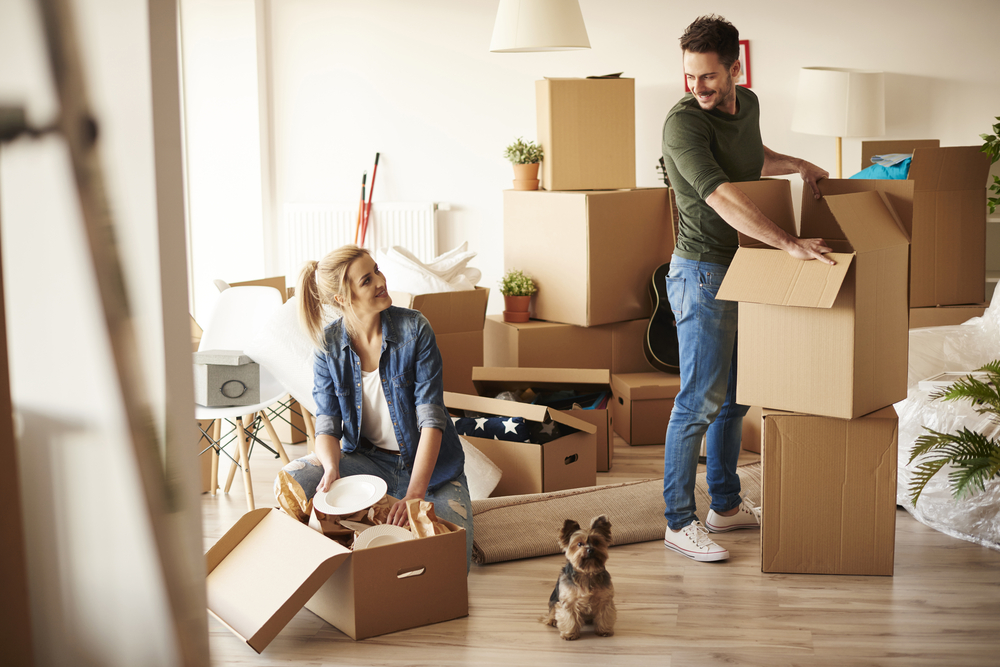 You've received a great opportunity and now you need to move to another state. How do you begin the process?
The hustle-and-bustle of interstate moving can be overwhelming. Thus, you need it to be a stress-free transition in your life. This is why many people turn to the internet to get some peace of mind.
The great news is, our interstate removalist checklist will put your fears to rest. Moving homes interstate is as easy as ABC! Are you ready to learn more? Let's get started.
What to Consider Before an Interstate Move
Before knowing how to hire a removalist, you need to ensure you meet the criteria for an interstate move. Moving interstate involves crossing state borders. For example, moving from Sydney to Melbourne, or from Sydney to Brisbane.
So, you need to prepare your documents before the move. Focus on the following:
Post Office
You need to register a change of residential address. This helps to direct your packages to your new home without frustration. 
Car Registration
Car inspection often happens 3 weeks after the move. The state needs to ensure that your car complies with the safety requirements before you can use it.
Electoral Roll
The Australian Electoral Commission requires you to update your residential information so they can track votes. This can be done through their website. 
Schools
If you're moving with your children, you need to organise their transfer documents. 
Have a meeting with the administration of their current school. Then, note any documents your children need for a proper transition into the new school. This makes the moving process easier for your children too.
Did you know: 43% of Australians have moved homes in the last 5 years. -Australian Bureau of Statistics
Now you know that moving across Australia involves interstate removalists. But, you haven't got the faintest idea of where to begin. Here's how.
Step #1: Get to Know Your Interstate Removalists
Remember, moving to a new house is a delicate process. So, you need to take the time to know your interstate removalist then trust them. The best way to do this is through thorough research.
That's right!
But this doesn't mean that you should go scouring every corner of the internet. Instead, remember these features of a high-quality interstate removalist:
Highly Recommended by Friends or Family 
There's always that one family member who is brutally honest. Their reviews come in handy to know how a service provider interacts with customers.
How well does the removalist crew work together? 
Are they polite? 
Did they exceed your expectations?
The answers to these questions will help you gather the best information.
Impressive Online Reviews and Ratings
Imagine having an amazing experience with an interstate removalist. You're so overjoyed that you need to let the world know how awesome their services are. That is exactly the kind of energy you need to get from the reviews you read on your removalist. What do you think about this review? 
''We were blown away by their professionalism and efficiency. I would recommend them to everybody!''
It screams ''high-quality services.'' These are the kinds of reviews you want to look out for.  The removalist's social media pages are another rich source of honest reviews to help you decide.
Have a License to Operate as Removalists
This is the best way to confirm that you're dealing with professionals. The removalist's name should be in the Australian Business Register. It confirms their authority to operate as a Pty Ltd and haul goods across states.
The company should show reliability and commitment to conduct your residential interstate removal. With that, you can figure out if they provide insurance for your household items. The best removalist should provide CARTS insurance. This covers your residential goods from any damage that happens while in transit.
Amazing, right?
Nothing makes moving more relaxing than knowing you're in safe hands. If your removalist checks these boxes, send an email requesting a quote. This is a chance to ask any important questions you may have, such as:
Prices of the total residential removal.

Transit time of your goods.

Payment terms and deposit requirements.
When writing the email, include all your relevant information, such as, where you're moving to.You will receive a reply with your free quote and an invitation for further discussions. After this stage, you've got Australia's finest removalist interstate. You should now rope them in and make a deal.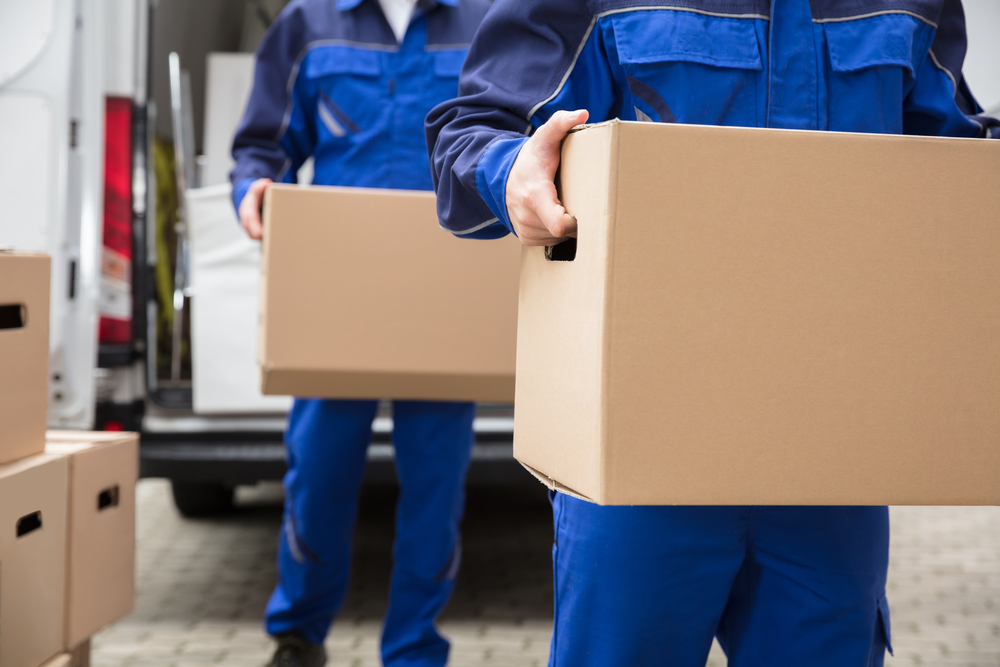 Step #2: Set a Meeting With the Removalist
A hassle-free move is everyone's dream. Now that you're here, it's about to become a reality. To seal the deal, you need to meet with the removalist and tell them exactly what you want. The main goal here is to settle on the services you seek from the removalist.
As a rule of thumb, it's best to consider a balance of great price and service quality. With a highly reliable removalist, there's no need to compromise. Here's the #1 secret to a successful meeting with your removalist.
Active Listening and Skilful Questioning
Listen to the services the removalist offers. Consider their transit areas and routes. The popular interstate removal destinations in Australia are:
Cairns to Brisbane

Melbourne to Brisbane

Sydney to Brisbane

Brisbane to Tasmania
If your new home is anywhere between the above destinations, all you need to do is let the removalist know. They will be flexible and willing to customise your route at no extra charge.
It's simply amazing!
Head to your meeting open-minded and friendly. Meetings with your removalist are about making your dream move come true. To do this, you need to be as honest as you can. So, establish your budget and set out how high you're willing to go. 
At the end of the day, a great removalist is an investment. For one, there will be a lot on your mind. The last thing you need to worry about is how to haul your furniture into a truck. Sit back and let us do the heavy lifting for you. A great investment leads to a positive outcome. After this stage, you're ready to get down to business.
''Thanks so much, I have used Faulkner for all my moves in the last 7 years and I have to say the whole process is just seamless…''
Step #3: Carefully Read Through The Contract
Once your mind is set on working with the removalist, contact them and seal the deal. With interstate removals, you need to know you're getting what you asked for. Ensure this by reviewing the contract. In a contract for interstate removals, you should expect the terms below:
The packing, storage and delivery days.

Complete and obligation-free price agreed on.

A schedule of the moving process.

Inclusion of any extra services.
To give you peace of mind, review the contract and ask any questions immediately they arise. Next, you should only sign the contract once you understand all the terms.
Tip: It is a very smart idea to know your rights and responsibilities as a client before you start looking for an interstate removalist. You should also read and reread the documents given by your mover.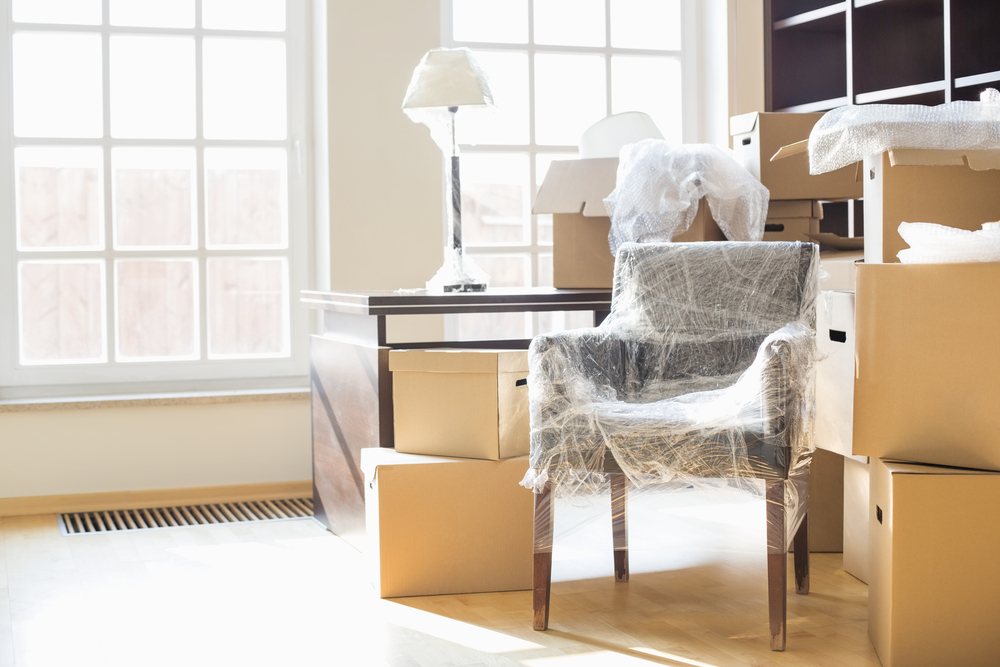 Step #4: The Preparation Process
Now that you've bagged great interstate removalists, all you need to do is wait for the moving date. Do you know how to pack your stuff for the big move? Most removalists offer this service, but you can decide to do it on your own. This fun DIY project helps you savour the memories of your old home while you pack.
Here's how to declutter your house:
Wrap delicate ornaments with packing materials, such as styrofoam.

Classify your items into glass or plastic.

Place everything in boxes and seal them for extra care.

Label the boxes and set them aside for your removalists.
The advantage is, you'll have easier access to your stuff after the interstate move. 
Step #5: Ensure The Interstate Removal Ends Well
There's nothing better than going through a move with ease. After the removal interstate, you need to check if everything is in order.Begin by checking the inventory to confirm that everything is ready for the removals interstate.
After arriving at your new home, you need to counter-check your items. Open up every box as they help you unpack. Once you're satisfied, you can call it a day. 
Remember to ask them for a receipt for accountability.If there's any damage after the move, don't fret. Report it immediately to get your claim accepted in good time. 
Get In Touch With Quality Interstate Removalists
Today, Australia-wide interstate removals are stress-free. With the leading interstate removalist, you can get your furniture removals done smoothly. Faulkner Removals are here to make your interstate move hassle-free. With us, moving is a smooth sailing journey to your new home.
Here's what one satisfied customer has to say:  
''My recommendation to any persons or organisations involved in seeking the requirements of a furniture removalist would be to engage the service of Faulkner Removals. You will not be disappointed."
What are you waiting for? Contact us today for a 5-star interstate removal experience.