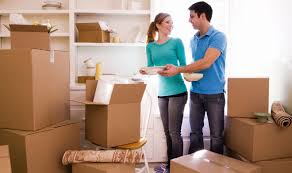 Don't leave it all until the last minute
Start packing in the month or two before you move! If you start with your most fragile items, you can plan the best way to pack and transport them, instead of throwing them in at the last minute to get broken.  
If you start early, you'll have time for things like labeling your boxes (which is a phenomenal help when you're reorganising your new place).
It will also give you time to take inventory of all your items, which makes it easier to unload them all at the other end, and ensures that you know immediately when something goes missing.
It also means you can better plan the logistics of the move, including what kind of transportation you need—if you know how many items you've got and what sizes they are, you'll know whether you need a trailer, a ute, or a truck, and how many trips you'll have to do. This could actually save you money: if your load turns out to be smaller than you think, you can downgrade the truck size you were going to get.
Pack your fragiles first, transport them last
Starting early means you can pack your fragile items properly to ensure their safe transportation. It also means you can leave them until last, when it's safest to move them—there's nothing else to accidentally fall on or squash them, and you can concentrate on getting them to your new home safely.
Make sure you've taken inventory of your valuable items, and if it's possible, have them insured before you move. And safeguard things you rely heavily on: back up your important files on your computer, just in case your monitor or hard drive gets broken.
Make a moving pack
Pack some cleaning products, toilet paper, and garbage bags and anything other essential things you might need at the other end. Obviously there's nothing in the new house yet, so pack enough that you can clean the new bathroom before unloading your items, and so that you don't have to drink out of your hands until the cups get there (which are buried in the bottom of the enormous kitchen boxes).
Pack a change of clothes and some towels as well, because if you get really dirty you'll be wearing them for a long time.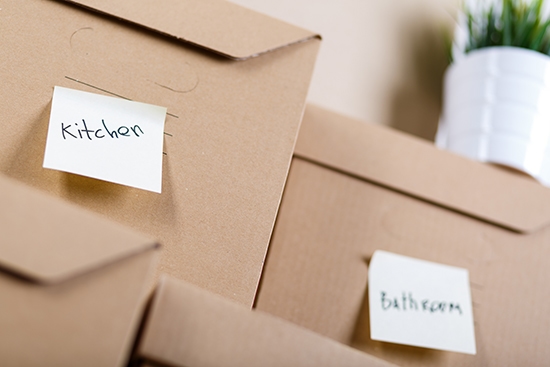 Don't take what you don't need
Another benefit of planning your move early is getting rid of things you don't want anymore. Why pack it and move it, when you don't even use it?
This is a great opportunity to cut down your clutter, and your work, by having a garage sale, donating quality items to charity, recycling anything that can be used again, and making a run to the dump for everything else.
Plan your unloading
Get familiar with your new street before you move. Is there on-street parking for your helpers? Is there a risk of the truck blocking the only entry and exit to theproperty? If it's a multi-level apartment building, how are you going to get everything upstairs?
It's best to plan before you move so you know how you're going to get around the little roadblocks that every property has. You'll save a lot of time and kerfuffle if everyone knows where they're going and how to get the job done, and you might even prevent accidents and breakages.
And be ready for your movers, whether you're paying them in money or beer! If you're still trying to pack, and you don't know what's going and when, there's going to be a lot of standing around and wasting time that could be better spent.
Sort out your services
If you plan ahead, you can have your utilities connected for moving day. That way, when the sun goes down, you can keep working and you won't be stumbling around an unfamiliar home in the dark.
Which day is bin day? If it's just been, your bins will be sitting filled the brim for a whole week. Getting this information early means you can plan a dump run, or cut down on your packaging by making a bit of extra effort by doing more trips reusing your packaging and boxes.
It's also best to avoid having anything delivered on moving day: another truck wanting to stop at your already overloaded new house is the last thing you want, so do without your new furniture for another couple of days and save yourself the stress of trying to fit everything in.
Get a babysitter
Whether it's your toddler or your fur babies, moving day is not the best place for little ones. While it's obviously exciting for them, with access to all sorts of exciting cupboards and items they've never noticed before, there are quite a few dangers around and they'd be much better off having a good play in the safe care of a trusted person.
It's worth the investment, even if it's paying for a day at a kennel, or a whole day of babysitting—you don't want your babies being trodden on by heavy boots when they're under a mover's feet, or breaking or being hurt by fragile items they've got their hands on.
And if you need some help with packing your items properly, contact Faulkner Removals anytime for advice. We've got a complete range of packing materials and boxes to suit just about anything you own, and we're experts in packing and transportation. We'll help get you and your belongings to your new home—fast, easily, and safely.