Short term container storage is an amazing storage solution for complicated moves. Sold your house and haven't quite lined up a new place just yet? Have a gap between leases? Or you're about to embark on a massive move and need to store some of your bigger items in the meantime?
Regardless, short term container storage can be a lifesaver. It allows you to find alternative accommodation without stressing out about where to store your items. It also allows you to get renovations or cleaning started before you've moved out — creating a more efficient move.
Container Storage Vs. Storage Unit
When you need to store quite a few items, your decision will usually be between a storage unit and a short term storage container.
There are pros and cons to both options and it comes down to why you're storing your things and for how long.
Storage units are much more suited to long term storage, whereas storage containers suit short term storage. Storage units are typically more expensive and are rented on a monthly basis. They also typically require more time to secure the unit and sign the lease.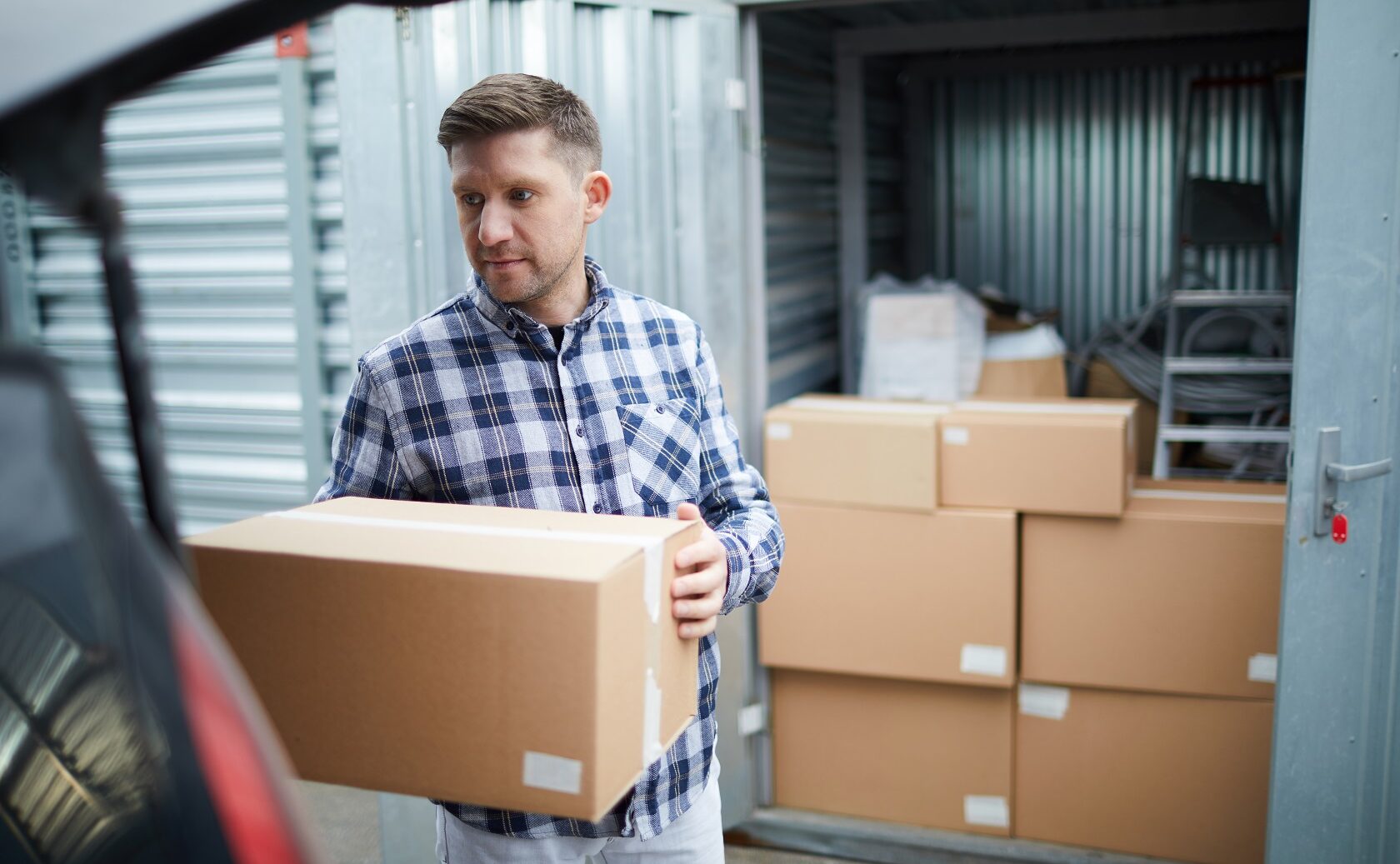 The Pros of Short Term Container Storage
Container storage offers quite a few advantages. The first is that they usually come in a range of sizes. At Faulkner Removals, we offer these containers in 8m or 38m — catering to a few different needs.
Container storage will help you avoid bad weather and possible theft of your items as the containers are usually stored in a weather-proof, secure and monitored warehouse.
One of the biggest perks though, is that with container storage you only really have to pack and unpack the stored items once. Your removalists can pick your items up and pack them into your storage container for you.
The Cons of Short Term Container Storage
Short term container storage will usually have a higher fee per day or week. This will still typically be cheaper than a storage unit, as they will often have a minimum one month lease.
The other big con of short term container storage is that unlike a storage unit, you'll have limited access to your items.
The Takeaway
Container storage is certainly the more logical choice for short term storage needs. For long term, ongoing storage, a secured storage unit is definitely your best bet.

Tips for packing your short term container storage
First, work out exactly how much storage you need
Before you get started, it'll be really helpful to have a ballpark estimate of how much storage you'll actually need.
You'll have the option to hire different sized storage containers in different heights.
Of course, the more storage, the higher the fee. So, it's good to make some critical storage decisions here.
Your storage container company will usually be able to help you decide on the size you need if you know which items you need to store. For example, you might have a lounge suite, 20 medium-sized boxes, and one 6-seater dining table.
Share this list with your furniture's approximate dimensions and your storage company should be able to point you in the right direction.
How long do you need the storage for?
Short term storage will mean different time periods to different people and different storage companies.
Make sure you and the storage container hire business are on the same page about the period you'll be storing your items for.
Will humidity affect your storage items?
Shipping containers can become hot and humid in the warmer months. High humidity can tend to cause mold or mildew, so consider which items you're placing in storage, the timeline of the storage, and whether you think your items will withstand moisture.
If the humidity is a concern for you, consider using something to absorb the moisture in your container. You can pick up moisture absorbers and desiccants in most hardware stores, department stores, and online.
Pack your smaller items into boxes or small storage containers
Your items will be much safer in boxes and this kind of storage ensures you'll have a simple process moving it in and moving it out of storage.
It's especially helpful if all your items are categorised.
Care for your breakables
Obviously you'll be wrapping up your breakables like your glassware, crockery, and special items like vases. But be sure to secure these special, breakable boxes with cushioning items to prepare for any impact to your items during travel.
Cover your big items up!
Furniture like a hardwood table, large appliances, paintings, and mirrors should all be covered with towels or blankets.
Covering these up will help avoid any scratches in the moving process — it'll also make sure they don't scratch your other items.
Make sure you've packed all the essentials
There's no bigger inconvenience than being desperately in need of something that's right up the back, in the corner of your storage container.
Think ahead and make sure you've packed all the essentials you'll need for the short term storage period.
At Faulkner Removals, we offer short term container storage to assist you in your big move. We offer a range of secure storage solutions with the capacity to offer custom, flexible storage for unique situations.