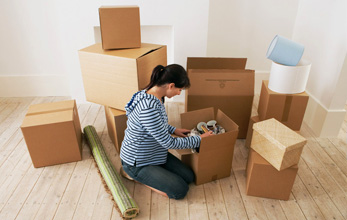 Moving houses is an exciting time but with the possibility of quite a few things going wrong, it is guaranteed to bring you a little bit of stress. You, therefore, want to make sure everything is meticulously planned in the months leading up to the big day. Here are nine steps to ensuring your moving day runs as smoothly and stress-free as possible. 
One month before the move
Make an Inventory
It is a good idea is to come up with three lists to indicate things you will throw away, move with, and sell/giveaway. This will not only help you get organised, but it will also give you a good indication of the work you have to do in the lead up to your move.
Discuss the details with your removalist
Once you have chosen a removalist, it's important to know all the details about their moving process, and also for them to know all the details of your own unique situation.
With Faulkner Removals there are a variety of services that can be tailored to best suit your circumstances and budget. This means the option of packing and preparing your own your items for transit (we can supply all types of packing boxes and other material, if needed) or getting the experienced staff at Faulkner Removals to do it at your convenience.
Make sure you are aware of what services are included in your removal process, this way you will be clear about everything you have do in preparation of the move and the removalist will know any special circumstances the need to prepare for – such as a steep driveway, tight access or the removal of a piano or particularly heavy item.
The company's insurance policy is also important to be aware of – incase you want any extra inclusions. At Faulkner Removals, our hourly rate includes transit insurance for any unforeseen incidents whilst your goods are travelling. But for accidental damage you may need to take out additional insurance, contact us for more information on this.
Pack away everything you don't use regularly
It's never too early to get started, so why not start packing items you know you will not be using in the next month. This might include winter clothes if it is summer, gardens tools or the spare bedroom and bathroom. 
Two weeks before the move
Get rid of unwanted things
This might mean dropping some items to your local charity shop, a trip to the dump or a garage sale. Wherever they might go this step is very important as it gives you the chance to de-clutter – saving you the wasted time and money of taking it with you to your new place.
Collect records
This is your chance to organise your records and ensure you have everything together. This includes your family's dental and other medical records along with passports, licenses, and certificates. This is the right time to get your pets' records if you have any as well. Make sure they are all packed into a safe place and clearly marked. Chances have it that you won't need anything of these within the next two weeks, but if you will, ensure that they are still easy to access.
Clear more rooms
Begin loading up everything in the less essential areas like the lounge, and living areas. Pack away things like children's toys as well at this point except those that they really use. This is also a good time to wash your unnecessary towels, clothes, and linen then pack them away.
Change your address
Contact banks, insurance companies, and utilities to let them know of your change in postal address and the transfer of their services.
One week before the move
Pack personal items
The moving day is getting close! A good way of packing is room-by-room, labeling boxes according to each room they will be going to in your new place – this will make it easier for both you and the removalists.
On the moving day
Keep calm, and get excited!
Hopefully all your boxes are packed by now, or alternatively, your belongings are organised for the removalists to pack. It's good to pay special attention to your valuables and take note of the conditions they leave your hands in into the movers'. At the very end of the removal process, be sure to go through your house one last time to make sure everything has been packed.
If you are planning on moving, get in contact with Faulkner Removals, your local, reliable, professional home and office removalist in Brisbane.